Order Online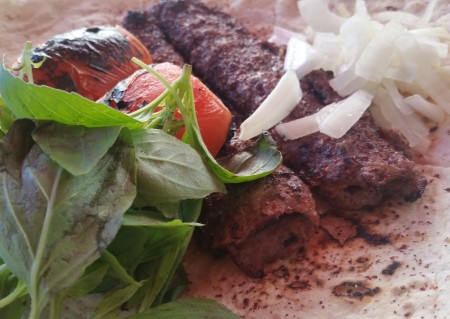 Koobideh Kabab Sandwich
Combination of ground beef and ground lamb (2 skewers) sandwich served with lavash bread, basil, onion and cooked tomato..
---
0 customers Koobideh Kabab Sandwich! Leave a review to let us know what you think.
You may also like
See those other items from Specialties.
---
Polish sausage mix with egg. Lettuce and tomato, may and ketchup. Served on a 10" sandwich roll.

Marinated chicken breast kabab (2 skewers). Served with basmati rice and fresh salad.

Pieces of marinated lamb with grilled onions. Served on 10" sandwich roll bread.